We know the first time your child tells you in their own way that they are questioning their gender, it can be a difficult time. Frightening. Confusing. You don't know what to do or where to turn. You are not alone. We understand where you are right now. We've put together this short list to start you on your journey.
2. Read this guide for family and friends of those questioning their gender.
Our friends at PFLAG wrote this booklet and we think it has great information for our new parents. It delves deeper into topics that we introduced in the brochure above. It also breaks down information by age group – children, adolescents and adults. It isn't written specifically for parents, so it may be a document you would like to share with other family and friends.
4. Read a few of our recommended articles.
There are many great articles out there about raising transgender children. These are a few articles we have narrowed down from our Resources section. When you're ready to delve further, please look through our resources section where we have books, podcasts, TED talks, more articles and also local resources for when you need them.
5. Find a TransParent meeting or start your own TransParent group. 
If there isn't already a group in your community, we can help you start one. There are others like you in your community. You are not alone.
6. Most Importantly:
Continue to tell your child how much you love them.
If you have any more question, we're here for you. You can reach out to us via email here.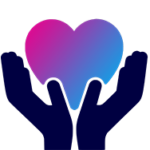 The Small Print: The TransParent resource list is a starting point in your search.  TransParent does not endorse, certify, or guaranty the work or credentials of any of the resources described in these lists. In no event shall TransParent be liable for any decision made or action taken in reliance on such list. If you feel that any of this information is listed in error, please contact us here.