Browse our book section below. By clicking on the Read More button, you can find out more about the book and purchase it from our local bookstore. If you would like to find it from the library or from your own expansive bookstore, we've provided the ISBN number.
Need to find your local, expansive book store? Click on the IndieBound logo.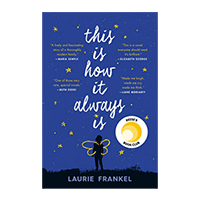 This is How it Always Is
by Laurie Frankel
ISBN: 1250088569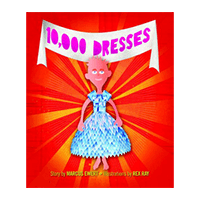 10,000 Dresses
by Marcus Ewert
Grades K-4
ISBN: 9781583229507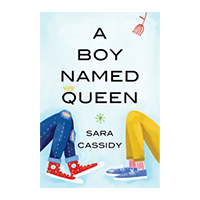 A Boy Named Queen
by Sara Cassidy
Grades 3-6
ISBN: 978-1773063782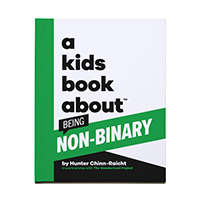 A Kids Book About Being Non-Binary
by Hunter Chinn-Raicht
Grades K-4
ISBN: 9781951253912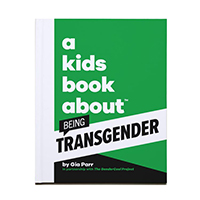 A Kids Book About Being Transgender
by Gia Parr
Grades K-4
ISBN: 9781951253936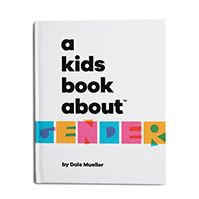 A Kids Book About Gender
by Dale Mueller
Grades K-4
ISBN: 9781951253677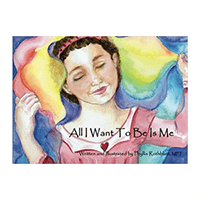 All I Want to Be is Me
by Phyllis Rothblatt, MFT
Grades 3-4
ISBN: 1452818258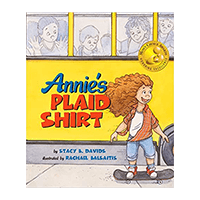 Annie's Plaid Shirt
by Stacie B. Davids
Grades K-3
ISBN: 0692512454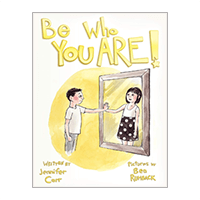 Be Who You Are
by Jennifer Carr
Grades P-3
ISBN: 1452087253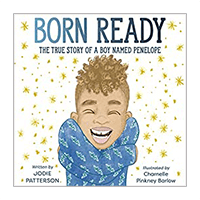 Born Ready
by Jodie Patterson
Grades P-3
ISBN: 9780593123638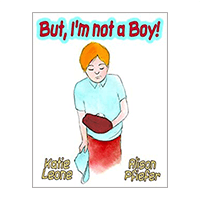 But I'm Not a Boy
by Katie Leone
Grades P-2
ISBN: 9781514383100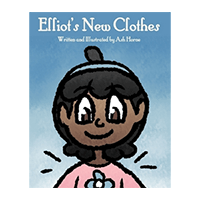 Elliott's New Clothes
by Ash Horne
Grades K-2
ISBN: 9781365043567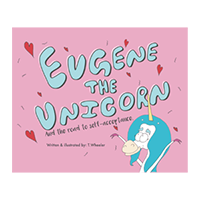 Eugene the Unicorn and the Road to Self Acceptance
by T. Wheeler
Grades 2-adult
ISBN: 979-8580667522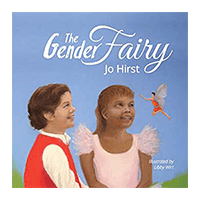 The Gender Fairy
by Joe Hirst
Grades P-3
ISBN: 9780994457004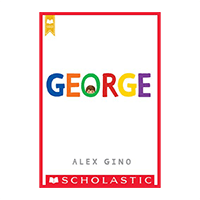 George
by Alex Gina
Grades 4-6
ISBN: 9788501077677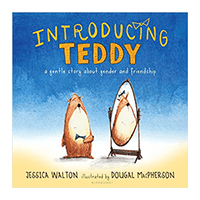 Introducing Teddy
by Jessica Walton
Grades P-1
ISBN: 1681192101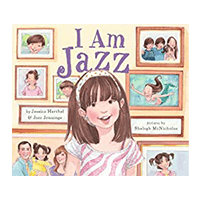 I Am Jazz
by Jessica Herthel
Grades P-3
ISBN: 0803741073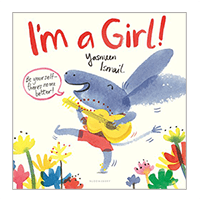 I'm a Girl!
by Yasmeen Ismail
Grades P-1
ISBN: 9781619639751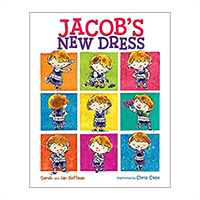 Jacob's New Dress
by Sarah & Ian Hoffman
Grades P-3
ISBN: 0807563757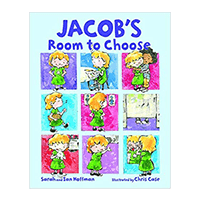 Jacob's Room to Choose
by Sarah & Ian Hoffman
Grades K-3
ISBN: 1433830736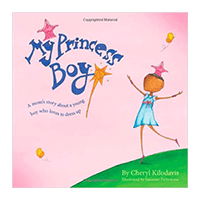 My Princes Boy
by Cheryl Kilodavis
Grades P-3
ISBN: 1442429887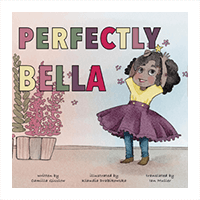 Perfectly Bella
by Camilla Gisslow
Grades P-3
ISBN: 9198654764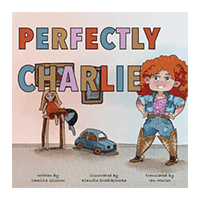 Perfectly Charlie
by Camilla Gisslow
Grades P-3
ISBN: 9198654772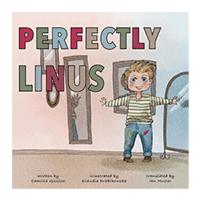 Perfectly Linus
by Camilla Gisslow
Grades P-3
ISBN: 9198654756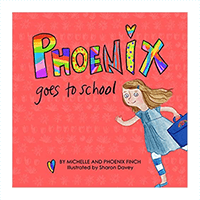 Phoenix Goes to School
by Michelle & Phoenix Finch
Grades K-3
ISBN: 178592821X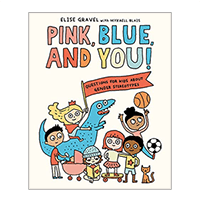 Pink, Blue and You!
by Elise Gravel with Mykaell Blais
Grades P-3
ISBN: 9780593178638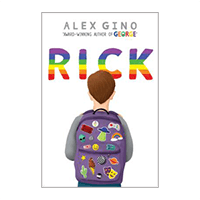 Rick
by Alex Gina
Grades 3-7
ISBN: 1338048104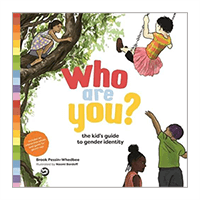 Who Are You?
by Brook Pessin-Whedbee
Grades 1-2
ISBN: 1785927280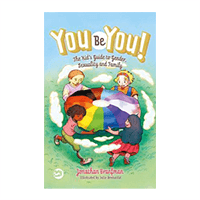 You Be You!: The Kid's Guide to Gender, Sexuality, and Family
by Jonathan Branfman
Grades K-3
ISBN: 1787750108
For Medical Professionals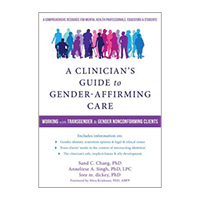 A Clinician's Guide to Gender-Affirming Care: Working with Transgender and Gender Nonconforming Clients
by Sand C. Chang, Anneliese A. Singh, & Lore M. Dickey
ISBN: 1684030528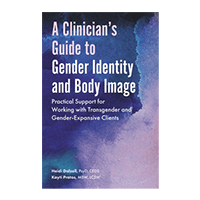 A Clinician's Guide to Gender Identity and Body Image: Practical Support for Working with Transgender and Gender-Expansive Clients
by Heide Dalzell & Kayti Protos
ISBN: 1785928309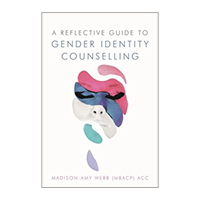 A Reflective Guide to Gender Identity Counselling
by Madison-Amy Webb
ISBN: 1785923838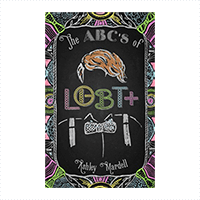 The ABC's of LGBTQ+
by Ash Mardell
ISBN: 163353409X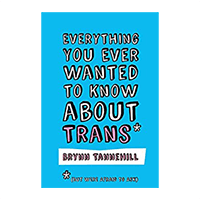 Everything You Ever Wanted to Know About Trans (But Were Afraid to Ask)
by Brynne Tannehill
ISBN: 1785928260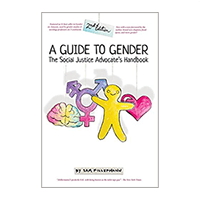 A Guide to Gender: The Social Justice Advocate's Handbook
by Sam Killermann
ISBN: 0989760243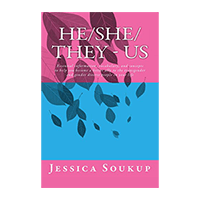 Be He/She/They – Us: Essential Information, Vocabulary & Concepts
by Jessica Soukup
ISBN: 9781547107018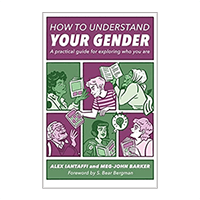 How to Understand Your Gender: A Practical Guide for Understanding Who You Are
by Alex Iantaffi & Meg-John Barker
ISBN: 1785927469
A Quick & Easy Guide to They/Them Pronouns
by Archie Bongiovanni & Tristan Jimerson
ISBN: 1620104997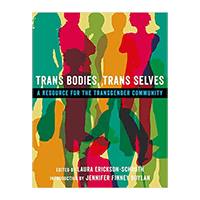 Trans Bodies, Trans Selves: A Resource for the Transgender Community
by Laura Erikson-Schroth
ISBN: 0199325359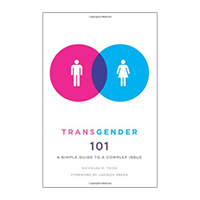 Transgender 101: A Simple Guide to a Complex Issue
by Nicholas Teich
ISBN: 0231157134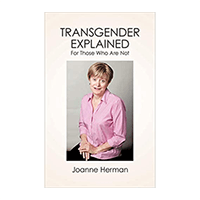 Transgender Explained for Those Who Are Not
by Joanne Herman
ISBN: 1449029574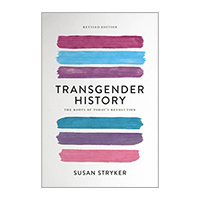 Transgender History: The Roots of Today's Revolution
by Susan Stryker
ISBN: 158005689X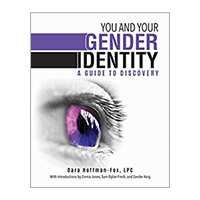 You and Your Gender Identity: A Guide to Discovery
by Dara Hoffman-Fox
ISBN: 1510723056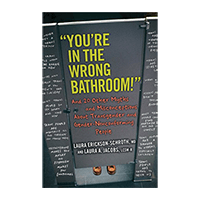 "You're in the Wrong Bathroom!": And 20 Other Myths and Misconceptions About Transgender and Gender-Nonconforming People
by Laura Erikson-Schroth & Laura A. Jacobs
ISBN: 0807033898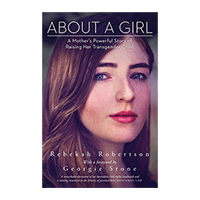 About a Girl: A Mother's Powerful Story of Raising her Transgender Child
by Rebekah Robertson
ISBN: 014378515X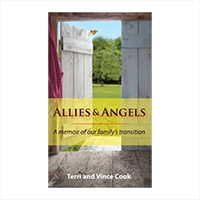 Allies & Angels: A Memoir of Our Family's Transition
by Terri & Vince Cook
ISBN: 0989402703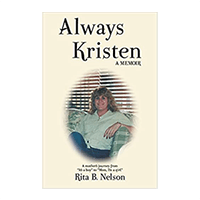 Always Kristen: A Memoir
by Rita B. Nelson
ISBN: 1544197829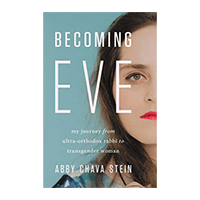 Becoming Eve: My Journey from Ultra-Orthodox Rabbi to Transgender Woman
by Abby Stein
ISBN: 1580059163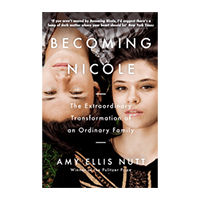 Becoming Nicole: The inspiring story of transgender actor-activist Nicole Maines and her extraordinary family
by Amy Ellis Nutt
ISBN: 0812995430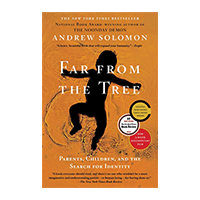 Far From the Tree: Parents, Children and the Search for Identity
by Andrew Solomon
ISBN: 0743236726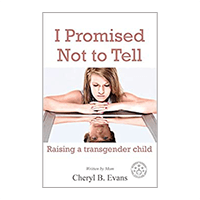 I Promised Not to Tell: Raising a Transgender Child 
by Cheryl B. Evans
ISBN: 0995180717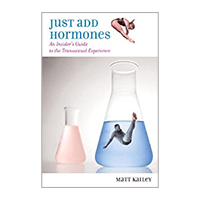 Just Add Hormones: An Insider's Guide to the Transsexual Experience
by Matt Kailey
ISBN: 0807079596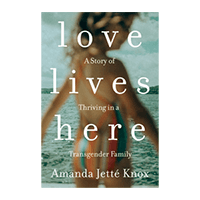 Love Lives Here: A Story of Thriving in a Transgender Family
by Amanda Jette Knox
ISBN: 0735235171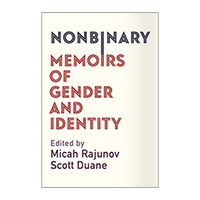 Nonbinary: Memoirs of Gender and Identity
by Micah Rajunov & A. Scott Duane
ISBN: 0231185332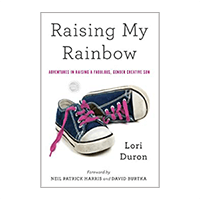 Raising My Rainbow: Adventures in Raising a Fabulous, Gender Creative Son
by Lori Duron
ISBN: 0770437729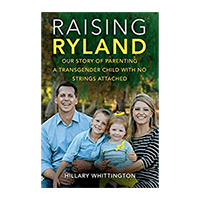 Raising Ryland: Our Story of Parenting a Transgender Child with No Strings Attached
by Hillary Whittington
ISBN: 0062388886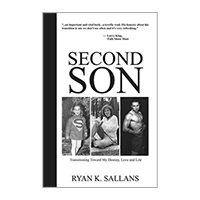 Second Son: Transitioning Toward My Destiny, Love, and Life
by Ryan Sallans
ISBN: 9780982000960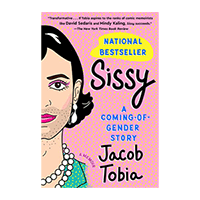 Sissy: A Coming-of-Gender Story
by Jacob Tobia
ISBN: 0735218846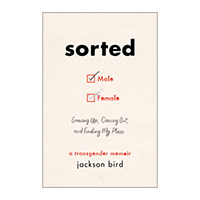 Sorted: Growing Up, Coming Out, and Finding My Place (A Transgender Memoir)
by Jackson Bird
ISBN: 1982130776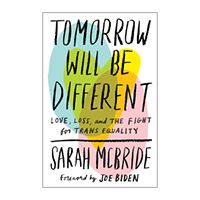 Tomorrow Will Be Different: Love, Loss, and the Fight for Trans Equality
by Sarah McBride
ISBN: 1524761486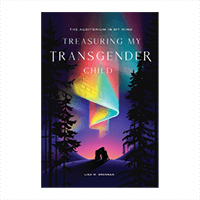 The Auditorium in My Mind: Treasuring My Transgender Child
by Lisa Brennan
(A TransParent parent!)
ISBN: 1794830898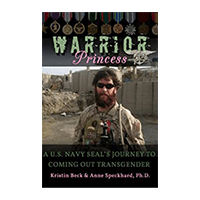 Warrior Princess: A U.S. Navy SEAL's Journey to Coming out Transgender 
by Kirsten Beck & Anne Speckhard, PhD
ISBN: 1935866435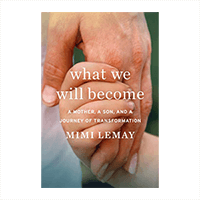 What We Will Become: A Mother, a Son, and a Journey of Transformation
by Mimi Lemay
ISBN: 0544965833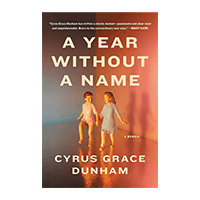 A Year Without a Name: A Memoir
by Cyrus Grace Dunham
ISBN: 0316444979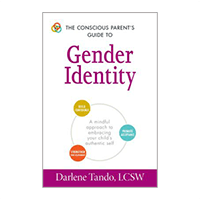 The Conscious Parent's Guide to Gender Identity: A Mindful Approach to Embracing Your Child's Authentic Self
by Darlene Tando
ISBN: 1440596301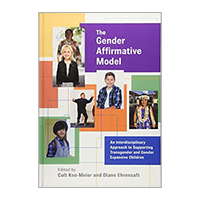 The Gender Affirmative Model: An Interdisciplinary Approach to Supporting Transgender and Gender Expansive Children
by Colt Keo-Meier & Diane Ehrensaft, PhD
ISBN: 1433829126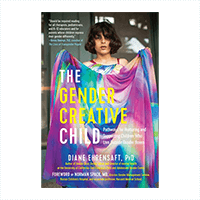 The Gender Creative Child: Pathways for Nurturing and Supporting Children Who Live Outside Gender Boxes
by Diane Ehrensaft, PhD & Norman Spack, MC
ISBN: 1615193065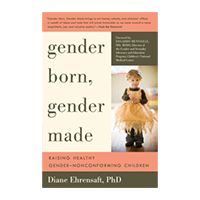 Gender Born, Gender Made: Raising Healthy Gender-Nonconforming Children
by Diane Ehrensaft, PhD
ISBN: 1615190600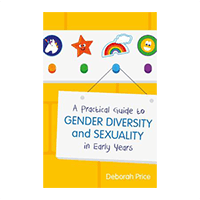 A Practical Guide to Gender Diversity and Sexuality in Early Years
by Deborah Price
ISBN: 1785922890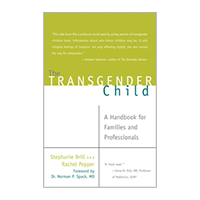 The Transgender Child: A Handbook for Families and Professionals
by Stephanie A. Brill & Rachel Pepper
ISBN: 1573443182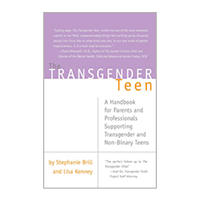 Transgender Teen: A Handbook for Parents and Professionals Supporting Transgender and Non-Binary Teens
by Stephanie A. Brill & Lisa Kenney
ISBN: 1627781749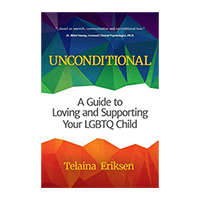 Unconditional: A Guide to Loving and Supporting Your LGBTQ Child
by Telaina Eriksen 
ISBN: 1633535150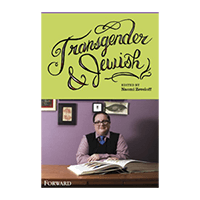 Transgender & Jewish
by Naomi Zeveloff
ISBN: 1499339720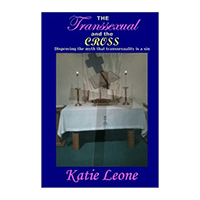 The Transsexual and the Cross: Disproving the Myth That Transsexuality is a Sin
by Katie Leone
ISBN: 1484072049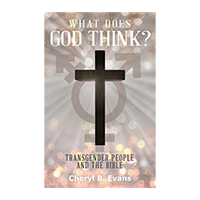 What Does God Think?: Transgender People and The Bible
by Cheryl B. Evans
ISBN: 0995180741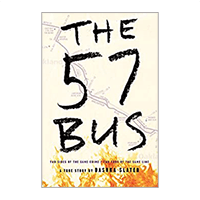 The 57 Bus: A True Story of Two Teenagers and the Crime That Changed Their Lives
by Dashka Slater
Ages 12+
ISBN: 1250229138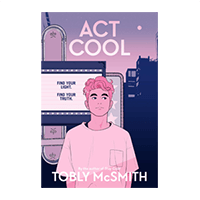 Act Cool
by Tobly McSmith
Ages 14-adult
ISBN: 9780063038561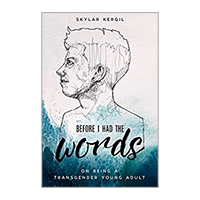 Before I Had the Words: On Being a Transgender Young Adult
by Skylar Kergil
Ages 14-17
ISBN: 1510723064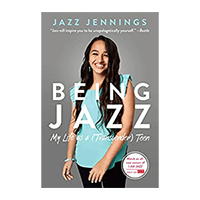 Being Jazz: My Life as a (Transgender) Teen
by Jazz Jennings
Ages 12+
ISBN: 039955467X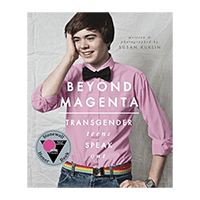 Beyond Magenta: Transgender Teens Speak Out
by Susan Kuklin
Ages 14+
ISBN: 0763673684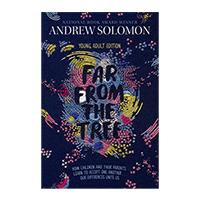 Far from the Tree: Young Adult Edition–How Children and Their Parents Learn to Accept One Another . . . Our Differences Unite Us
by Andrew Solomon
Ages 14+
ISBN: 1481440918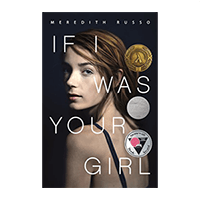 If I Was Your Girl (A Novel)
by Meredith Russo
Ages 13-18
ISBN: 1250078415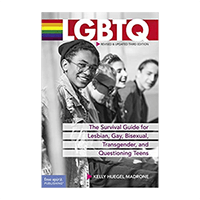 LGBTQ: The Survival Guide for Lesbian, Gay, Bisexual, Transgender, and Questioning Teens
by Kelly Huegel Madrone
Ages 13+
ISBN: 9781631983023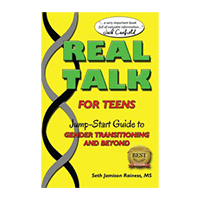 Real Talk for Teens: A Jump-Start Guide to Gender Transitioning and Beyond
by Seth Jamison Rainess
Ages 14+
ISBN: 0982405324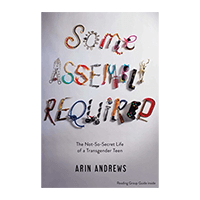 Some Assembly Required: The Not-So-Secret Life of a Transgender Teen
by Arin Andrews
Ages 14+
ISBN: 1481416766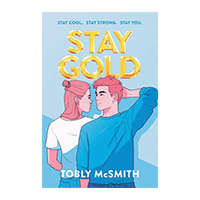 Stay Gold (A Novel)
by Tobly McSmith
Ages 14+
ISBN: 0062943170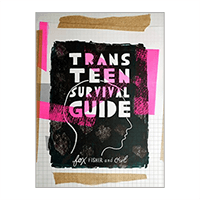 Trans Teen Survival Guide
by Fox & Owl Fisher
Ages 8-16
ISBN: 1785923412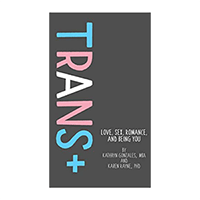 Trans+: Love, Sex, Romance, and Being You
by Jathryn Gonzales & Karen Rayne
Ages 15-18
ISBN: 1433829835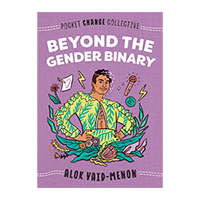 Beyond the Gender Binary
by Alok Vaid-Menon & Ashley Lukashevsky
ISBN: 0593094654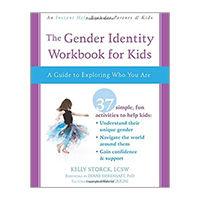 The Gender Identity Workbook for Kids: A Guide to Exploring Who You Are
by Kelly Storck
ISBN: 1684030307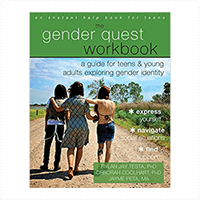 The Gender Quest Workbook: A Guide for Teens and Young Adults Exploring Gender Identity
by Rylan J. Testa, Deborah Coolhart, & Jayme Peta
ISBN: 1626252971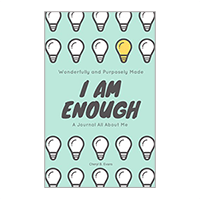 Wonderfully and Purposely Made: I Am Enough: A Journal All about Me
by Cheryl B. Evans
ISBN: 0995180784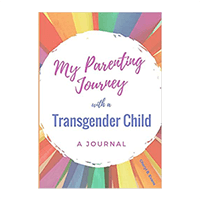 My Parenting Journey with a Transgender Child: A Journal
by Cheryl B. Evans
ISBN: 1775352617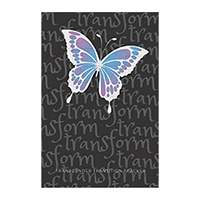 My Transgender Transition Tracker
by Transtastic Books
ISBN: 9781654193416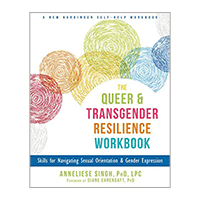 The Queer and Transgender Resilience Workbook: Skills for Navigating Sexual Orientation and Gender Expression
by Anneliese A. Singh
ISBN: 1626259461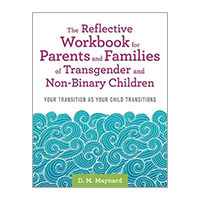 The Reflective Workbook for Parents and Families of Transgender and Non-Binary Children: Your Transition as Your Child Transitions
by D. M. Maynard
ISBN: 1787752364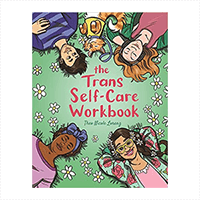 The Trans Self-Care Workbook: A Coloring Book and Journal for Trans and Non-Binary People
by Theo Lorenz
ISBN: 1787753433
The Small Print: The TransParent resource list is a starting point in your search.  TransParent does not endorse, certify, or guaranty the work or credentials of any of the resources described in these lists. In no event shall TransParent be liable for any decision made or action taken in reliance on such list. If you feel that any of this information is listed in error, please contact us here.