Learn more about how to speak up, speak out and protect your family.
Note: This conversation can be triggering for many. If you or someone you know needs help, please reach out to the following:
We find that today, more than ever, speaking up is vital to the safety and security of our families. Please find resources below to help you navigate these challenging times.
Our downloadable PDF on Advocacy 101 and speaking out against anti-trans legislation.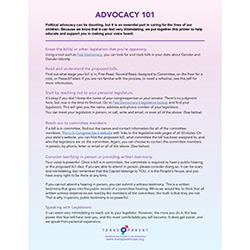 Our visual primer on how a bill becomes a law.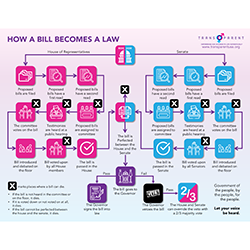 Our Safe Folder Checklist for putting together a safe folder with information about your child in case of emergency.