This February, join the Kindness Revolution!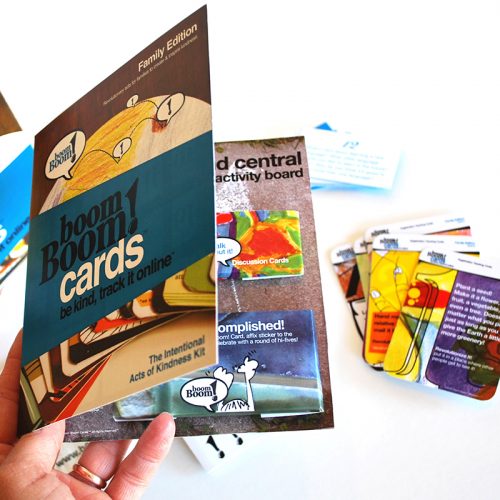 Together with Boom Boom! Cards, we want you all to become Agents of Altruism with this one-of-a-kind family activity. Each card has a mission to accomplish (no contact necessary) and as your family finishes the missions, you can track them online at Boom Boom! Cards and see what others have been up to, too. When you are done with a mission, pass the card on to another family to spread Kindness in your community.
What better time to show the love and be kind than the month of February!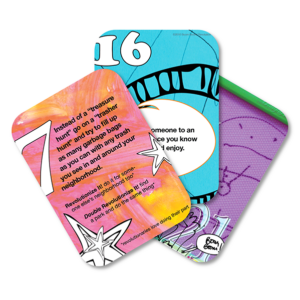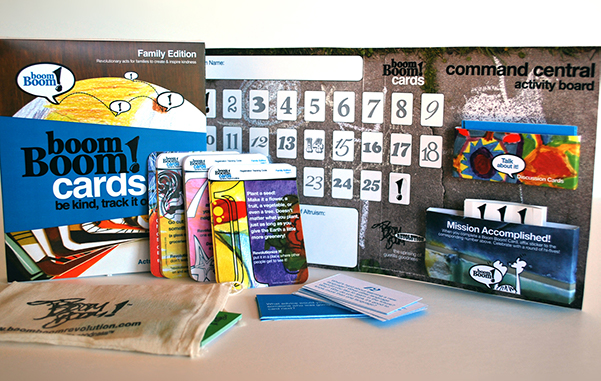 For a donation of $15 or more, we'll send you the Family Kit. Each kit comes with:
26 Boom Boom! cards designed with children and families in mind
Boom Boom! sticky note pad
Command Central Activity Board to chart your family's progress
Boom Boom! Mission Accomplished Stickers
Talk About It! Discussion Cards
Handy carrying sack to keep the cards in
Blank Boom Boom! Cards for kids to create their own!
We can't wait to see what you do!