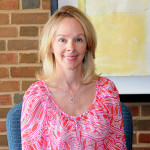 Kim Hutton, Executive Director
Kim is a business professional who is passionate about gender independent children and the work to advance this natural human experience. She founded TransParent in 2011 in response to the isolation she felt and the lack of experienced professional resources to help her family navigate their journey. Happily married to Brian for over ten years, together they are raising a confident and funny transgender son who transitioned at the age of seven.
Heather Lewis is a transgender ally who was elected to the TransParent board in 2016. She is a Finance Professional who just recently completed her M.B.A. with an emphasis in Finance at Lindenwood University. She is a mother of two and resides in North St. Louis County with her family.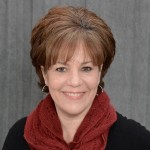 Sharon Vermont, Medical Advisor
Sharon Dunski Vermont is pediatrician, writer, mother of a transgender son, and transgender ally/advocate. She joined the Transparent Board in 2015 and is also a member of The World Professional Association for Transgender Heath. Sharon is actively trying to make changes in the way hospitals and physicians treat transgender patients. She has written several articles about supporting transgender children and is excited to bring her knowledge and enthusiasm to the Transparent Organization.
Sonja is an Environmental Safety & Health (ESH) professional and mother of two who joined the Board in 2015.  In her role as Board Secretary she brings a wealth of experience in setting up programs from the ground up.  Her expertise in regulatory compliance lends wells to the TransParent organization as we continue to grow and expand across the United States.
Kris joined the TransParent Board of Directors in January 2016 to lead our fundraising efforts. She has worked the last five years as a Financial Adviser with Edward Jones and the 25 years prior she served as the Head Coach for a collegiate softball team. Kris has successfully conducted fundraising events for her financial adviser business and her team, as well as her son's school charity events. She is dedicated to the transgender movement and she is excited to rally the troops and take us to the next level of fundraising!